Meet Rick Genest, aka "Zombie Boy", Nicola Formichetti's muse for his latest Thierry Mugler mens collection.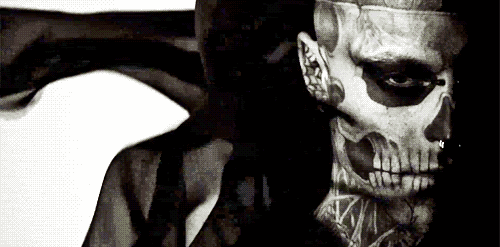 Click play ↓↓↓.
Btw, that's not makeup. He actually tattooed his entire body to resemble a gothic skeleton masterpiece. A completely crazy and bold move to make but the inspiration and imagery he evokes is just awe-inspiring, so kudos to him!
Follow my shenanigans on twitter!